Have you seen any of these familiar faces on TV or Youtube lately? Click on the below images to check out their videos!
It's great to hear from the schools and the pupils themselves about what they think of KickStart Breakfast, so, here's what three schools that do Breakfast Club very differently had to say:
Beach Haven Primary School
The energy at the Breakfast Club at Beach Haven Primary School on Auckland's North Shore, was amazing. The students were all looking forward to fueling their puku for a great day of learning.
Teacher Jenny says their Breakfast Club provides a friendly space where all students feel welcome. "It's a great way to settle into their day, have a yarn with their friends and prepare their minds and bodies for whatever the day has to bring."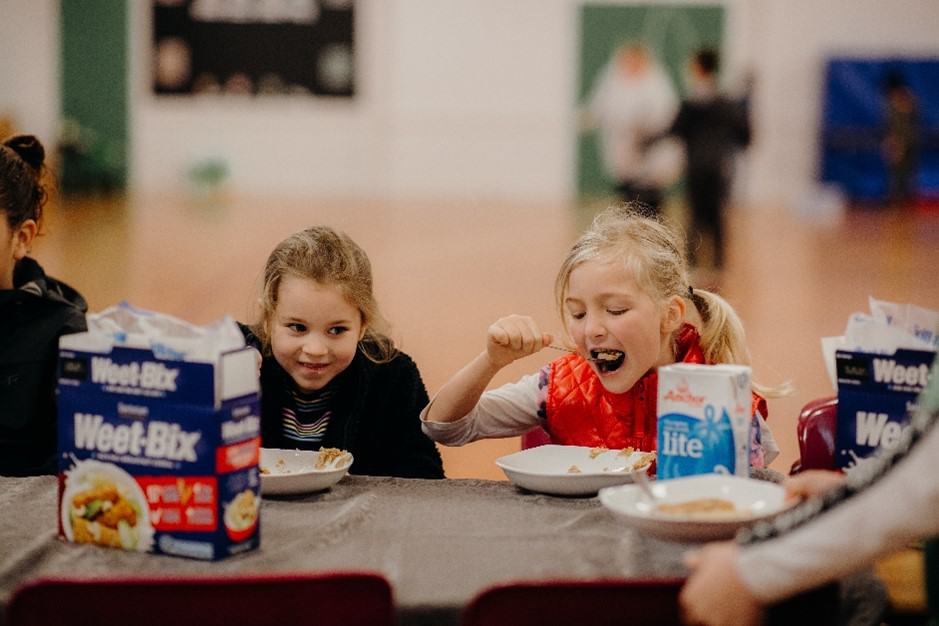 Motueka High School
Every morning the kitchen at Motueka High School in Nelson opens its doors for breakfast, where up to 90 students come together to enjoy the nutritious breakfast of Weet-Bix and Anchor milk.
What sets this Breakfast Club apart from the rest is that you won't see any tables and chairs – instead their breakfast is served in a cup! Anchor milk and Sanitarium Weet-Bix is blended together with frozen fruits and served as a smoothie.
The school has been part of the KickStart Breakfast programme for over 10 years and gets extra support from the local community through donated fruits, toast and spreads.
The success of their Breakfast Club also comes from support from senior management as well as senior students who act as positive role models. By volunteering at the Breakfast Club they help to encourage more students to attend, giving more people the chance of a good start to their learning day.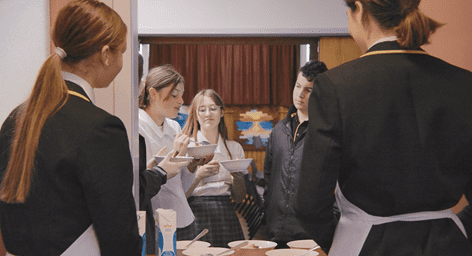 Bruce McLaren Intermediate School
At Bruce McLaren Intermediate School in West Auckland they call their Breakfast Club a 'Pit Stop' (in honour of the motorsport hero their school is named after)I and it's lead by a couple of student leaders that call themselves 'The Pit Crew.'
Two of the Pit Crew, both called Charlotte, say they really value the huge social element to the programme. "It really helps students to kickstart their socialising skills and make friends."
Over the past 12 years, the KickStart Breakfast programme has evolved in some schools from the traditional breakfast routine and now sees Breakfast Club at various times of the day. Bruce McLaren Intermediate runs their Breakfast Club during morning tea, as they've found it's a more popular time of the day for students.
The best part, as Charlotte mentioned in the video "if you don't have time in the morning, before school to get your food, you still can eat and not go without breakfast".