THE START
Did you know that Dairy Women's Network began as an email group?
Our story starts when Hilary Webber became a director of the New Zealand Dairy Group and saw women working at the 'coalface' of dairy. They were the ones carrying buckets, rearing calves, doing the accounts, raising their families, and supporting their rural communities. But in the boardrooms of dairy companies, the women were almost invisible.
Hilary wasn't the only one to feel this way and do something about it. Joined by Christina Baldwin, Robyn Clements and dairy farmer Willy Geck, they got funding from Wrightson's to send Hillary to Washington, where she attended the 1998 International Women in Agriculture Conference along with Willy and the wife of the NZ diplomat to the US. It was at the conference that they heard women described as the 'silent heroes of agriculture', which reinforced the need for DWN.
The conference revealed four key things:
The group needed to be business-focused, so dairy women could develop their business skills and be vital partners on the farm.
It didn't need to reinvent the wheel and be another rural policy or advocacy group – Rural Women filled that gap.
They needed to be innovative in terms of what they were offering and the way it was delivered.
An email group would mean information was easily accessible to busy dairy women, providing the ability to network and learn without leaving the farm.
And so the foundations for the Dairy Women's Network were in place.
In the late 1990s computers and the internet were new methods of communication, and the concept of formal networking as a means of learning was also very new. Both concepts survived the growth of the group and technology – webinars are now just as popular as face-to-face events off the farm.
1998
THE EARLY YEARS
The first dairy group started out small with 33 women in the Waikato, but 200 dairy women attended the first two conferences in 2000 and 2001 and DWN slowly grew from a mostly Waikato base. Despite the interest in a face-to-face event, however, the email group suffered from viruses and lack of internet access for rural communities. But the original four – Hilary, Christina, Willy and Robyn – all believed in the potential of the network and searched for other solutions.
While casual catch ups around Hilary's dining table were common, a formal structure was created with Hilary at the helm as the organisation's Founding Chair. A suggestion from the late Bill Kain resulted in $30,000 of funding approved over three years to seed the dream, and Lynda Clark was employed as the first General Manager.
The next step was to create a conference in each island so all dairy women in the country could attend, and set up regional groups throughout NZ.
"I still remember standing on our deck at Roto-o-rangi, coming up with names of people to help us set up regional groups," wrote Hilary in a history of DWN. "It was 'oh yes, I know someone in Christchurch!' or 'I know someone in Greymouth!' Then, to our dismay, a puff of wind took our list up and up, never to be seen again."
Trying a different tactic, they asked Graham Bowen of Ambreed, Christina's son Gray at Ballance Agri-Nutrients and Sue Van der Poel's business connections for help to grow the organisation.
And grow it did.
2000
THE GROWTH
In 2003, the two-conference format was hugely successful with a combined 400 dairy women across Hamilton and Ashburton – including the Prime Minister. The next year saw another 440 women visit New Plymouth and Invercargill. By this time, Dairy Women's Network was being noticed by key industry players. The email group had almost 500 contributors but with the help of volunteers Lynda was totally accountable for all management and learning outcomes of each regional group. It was time to separate governance from management and in 2005 the Trust Board was established, building the dream further. The group also had multiple sponsors, and an extra $70,000 of funding from DairyNZ was used to survey dairy women to make sure we were meeting the needs of rural women.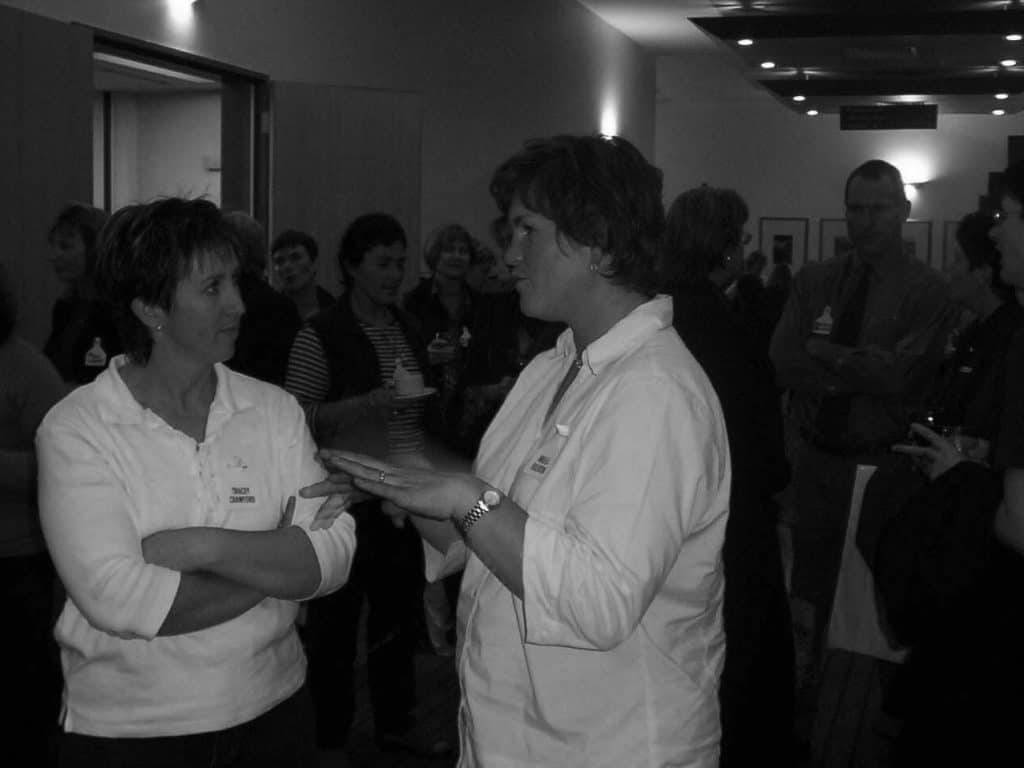 By 2005, Hilary felt like it was time for a change at the top so Willy took over leadership of the Network, cementing our longstanding relationship with DairyNZ.
Willy Geck became Robyn Clements, then Michelle Wilson, Justine Kidd, Cathy Brown, Karen Forlong.
Lynda Clark became Sarah Speight, Zelda de Villiers, Jules Benton.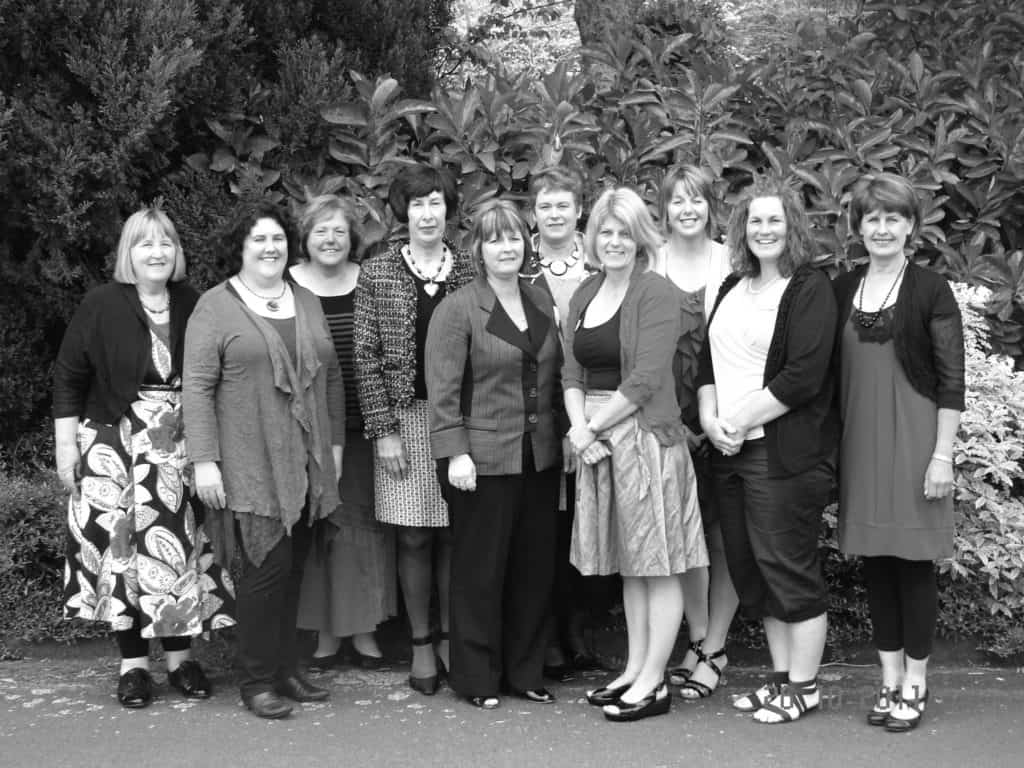 Many changes later – including an official rebrand to Dairy Women's Network in 2008 and the last of the four founding members leaving in 2012 – we're still here supporting the dairy women of New Zealand.
We're here to celebrate the success of our members so we established the Fonterra Dairy Woman of the Year award, first won by Barbara Kuriger in 2012.
Our foundations are still built on volunteers and regional groups so we set up the Celebrate U Award in 2007. This evolved into Dairy Community Leadership Award in 2013, and later became the Regional Leader of the Year Award in 2020.


We recognise the importance of feeding information up from grassroots so we created the Regional Leader Representative to the Trust Board role in 2016.


We're here as a point of connection between rural women, so we've hosted national conferences everywhere from Hamilton to Invercargill.


We joined the industry table and became a key partner of Dairy Tomorrow in 2017.


We began to tell the stories of our dairy women with our visual storytelling series OUR PEOPLE. THEIR STORIES in 2019 – and our first story made it to national television!


We embraced technology as a key form of connection and moved our four-day conference online in 2020, along with a virtual awards evening.


We've grown from 33 women to a membership of 11,000+ in 2021.


We're reaching all communities of New Zealand.


We've had women come and go from the trust board and the organisation; we've appointed new chairs and CEOs; we've made way for new ideas and new blood; and we've innovated and tried new things. But we've kept, and will continue to keep, the same dream that drove Hilary, Christina, Willy and Robyn.
2003 to today