Events
Allflex and DWN2021 Step Up Together Conference – Queenstown
Thursday 15 April 2021
This year, we're bringing our conference to you.  
We're building greater relationships in the regions and giving you a place to connect with us, with each other, and with yourselves. We're inviting dairy women around the country to join us for one day packed with plenty of opportunities for growth as we Step Up Together. From workshops and networking sessions, to just taking time out away from the farm, Allflex and DWN2021 is a chance to fill your bucket and celebrate the role that you play in the industry. ​
It's a time to prioritise, reset and, through interaction with other like-minded women, to build confidence in yourself. A safe environment for learning offers both personal and professional growth, with access to knowledge to improve your own farming operations or provide the necessary support, depending on your role within the industry.​
The aim is to provide a special opportunity for connection so that you can go back to work energised and with the support of a wider network of dairy women.​
PROGRAMME – THURSDAY 15 APRIL:
FRIDAY 16 APRIL – FROM VINEROOTS TO GRASSROOTS TOUR:
| | |
| --- | --- |
| 10.00am | Make your own way to Gibbston Winery |
| 11.00am | Welcome |
| 11.15am | Tour and Lunch |
| 2.00pm | Thank you and Finish |
KEYNOTE SPEAKER:
We're excited to welcome Gemma McCaw as our keynote speaker! As a former Black Stick and three-time Olympian Gemma knows a thing or two about resilience, teamwork, health and wellbeing. Since closing the curtain on her career to be a mother she's dedicated her time to running talks and keynote sessions on reaching your full potential, backed by qualifications in Sport and Exercise Science and Positive Psychology and Wellbeing. Her career has given her a unique view on the ups and downs of high-performance sport that she transfers into everyday life lessons.
As a busy mother Gemma recognises the challenge that many of us are facing when it comes to balancing home with work, happiness and health. Her focus is on helping us to understand that small steps toward health and wellbeing can go a long way, and how we can build confidence to achieve our very best.
WORKSHOPS:
Financial Success – Inside and Outside the Farm Gate – Experience out-of-the-box thinking on ways to grow your current business with this session on the different ways to invest. Whether it's inside or outside the industry, you'll discover the different types of lending and returns on your investments.
Panellists: Ben Speedy, Laura Douglas, Ashley Burdon

Clear as Water? – Learn about the grassroots impact of land and water regulations in this session focused on the Freshwater Policy. Understand what's involved in the legislation, how to make a difference to the perception of the industry, and experience other perspectives within the rural sector.
Panellists: Tony Fransen, Kate Scott, Olivia Sanders, Cain Duncan, Craig Simpson

Breeding Success – This practical session will give you a hands-on look at ultimate breeding herd health. Discover what reproductive organs of a cow look like in ultimate condition, types of testing, and top tips on how achieving successful breeding equals breeding success.
Presenters: Jenna O'Sullivan, Kim Kelly, Carl Eden

NETWORKING HOUR:
Join us and our partners for drinks and canapes following a day packed with learning and connection. We will also be celebrating the Fonterra Dairy Woman of the Year and Dairy Women's Network Regional Leader of the Year awards, recognising any finalists and recipients from the region. 
DAY TWO (Friday 16 April):
From Vineroots to Grassroots Tour – Join us for a wine tour the morning after and learn how to promote your business at grassroots level. While we explore the Gibbston Valley vineyard, we'll take a look at some of the marketing strategies used in the wine industry and how we can translate them into marketing for dairy.
Optional to attend. Cost $80
Make your own way to the winery, or use the Gibbston Valley return transport. The Gibbston Valley return transport costs $25 per person and will take you to our lunch and then you can spend the afternoon at your leisure touring the vineyards, before your return trip back to Central Queenstown. NB: the Gibbston Valley return transport is not included in our ticket and needs to be booked here.
ACCOMMODATION:
Accommodation is available at Rydges Lakeland Resort and QT Queenstown.
Accommodation is also available at Copthorne Hotel and Resort. Use the Group Code: DWN2021 when making your booking to receive a discount.
LOCAL ACTIVITIES:
Glacier Southern Lakes Helicopter Flights are pleased to offer conference delegates a special discount on selected flights.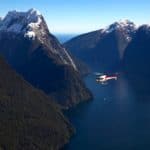 Alpine Scenic – 35 minute flight around the Wakatipu Basin and beyond to historic Skippers Canyon area.
Milford Sound – a 1.5 to 2 hour flight inclusive of landings in Milford Sound and on a Glacier or Alpine area.
Read more here. For bookings please c

ontact their reservations team on 0800 801 616 and mention you are with the Dairy Women's Network Conference.  Discount valid from 13 April – 23 April 2021.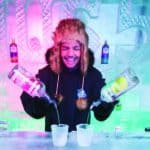 Over 18 tonnes of crystal clear ice architecture, experience extreme temperatures at MINUS 5º ICE BAR Queenstown. MINUS 5º ICE BAR offers you a unique experience. Our super-cooled Ice bar takes you to a different world, where you can try our cocktails and explore the fantastic Ice sculptures created by our expert Ice carver. Come by for a pre-dinner chilly cocktail to see what all the fuss is about..
Book online at minus5icebar.com with PROMO CODE 'DWN2021' for 20% OFF your booking. Valid from 12-19 APRIL 2021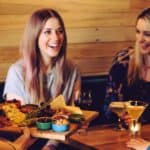 Queenstown's Best Cocktails. Apparently. We say 'meet me here' and you'll soon understand why. Little Blackwood is a classic yet hip cocktail bar sitting perched within the famous Steamer Wharf, on the waters' edge of Queenstown's Lake Wakatipu. Touted by locals as the best bar in Queenstown! Take in the stunning vista's whilst the sun sets on the heated decking, sipping on a drink and sharing one of our locally made artisan meat and cheese boards, and you too will be convinced. Waterfront location with live music 7 nights a week.
Show your DWN2021 lanyard for 20% OFF cheese+meat boards. Valid from 12-19 APRIL 2021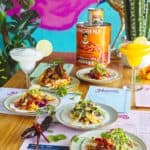 Queenstown's new Mexican restaurant and Bar. : Raise your salt-rimmed glasses and meet the new Mexican. Margo's is a never-ending exploration of tastes, sights and smells. As bold, colourful, and unique as we are, our guests come to celebrate life's everyday moments and indulge in a tasting experience like no other. Happy Hour 5-6pm daily.
$13 Frozen Margarita's (RRP $17) and $7 Taco's (RRP $9-$10) when you show your DWN2021 lanyard. Valid from 5pm Wednesday-Sunday, 14-19 APRIL 2021
Allflex and DWN2021 Step Up Together Conference Terms and Conditions
We're sorry, but all tickets sales have ended because the event is expired.
Queenstown Conference


April 15, 2021




7:45 am - 5:00 pm

From Vineroots to Grassroots Tour


April 16, 2021




11:00 am - 2:00 pm
Venue:
Rydges Lakeland Resort
Address:
38-54 Lake Esplanade, Queenstown
,
Queenstown
,
Otago
,
New Zealand
38-54 Lake Esplanade, Queenstown