Financial success - inside and outside the farm gate
ALLFLEX AND DWN2021 STEP UP TOGETHER - Queenstown
Experience out-of-the-box thinking on ways to grow your current business with this session on the different ways to invest. Whether it's inside or outside the industry, you'll discover the different types of lending and returns on your investments. 
PROUD SUPPORTERS OF DAIRY TOMORROW

Workshop panellists
Ben Speedy

Ben Speedy joined ASB as GM Rural in June 2020 citing the opportunity to work with a Bank that is as committed and passionate about the rural industry as he is. Having been born and raised in Hawkes Bay, Ben now enjoys the 'summer safe'
conditions of his small farm west of Auckland.
Prior to joining ASB, Ben was NZ Country Manager for CoreLogic International, the world largest property data and insight company. He also held senior roles at BNZ, including responsibilities for shared services as Chief Operating Officer, Business Transformation, Business Banking and Agribusiness.
Laura Douglas
Laura is a born and bred Southland farm girl, who after completing a MBA and spending 8 years in the corporate world, left it all behind in 2016 to launch her own company Real Country and create a life for herself that she could be passionate about. Her journey since then has been hard fought, but as she says "an easy horse does not make a good rider" so Laura stayed on, and is now grateful for those challenges.
Laura now spends a significant amount of her time sharing her lessons with others and using her platform to inspire New Zealand women of all ages to find their own confidence and passion to build a life and career that is entirely their own. In addition to running Real Country Laura is also one of the founders and Executive Director of The Fairlight Foundation, a non profit organisation that is helping more women into the agricultural industry and advance into leadership roles. 
Ashley Burdon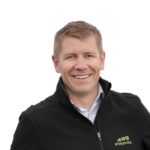 A born and bred Southlander, Ash has worked in New Zealand's rural and commercial sectors since 1999. He joined the firm in 2010 and became a Principal in 2017.
During this time he has learned the value of understanding the importance of how others like to communicate, how to leverage his strengths and the strengths of others, and the influence of various leadership styles.
His specialist areas are family succession and business planning, cashflow management and budgeting, advice on-farm sale and purchase matters. Ash enjoys coaching his clients to become better in business and continues to evolve his skills in this space.
Away from work Ash is married to Wiki, and has three children Hoani, Aaliyah and Matai. Ash has many farming connections, enjoys hunting, fishing, running and helping his children enjoy the outdoors.