Clear as water
ALLFLEX AND DWN2021 STEP UP TOGETHER - Queenstown
Get a better understanding of the Freshwater Policy. Learn why it's important, where to find the right information and who to talk to, followed by an interactive panel discussion with local councils on what's required from the industry.
PROUD SUPPORTERS OF DAIRY TOMORROW
Workshop panellists
Carl Eden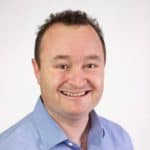 Carl Eden is a father of three and husband who's passionate about water and improving animal health and welfare. Carl qualified as a veterinarian in 1999 and completed his Master of Business Administration in 2016. He is currently the ANZ Regional Manager of the IDEXX Water, Livestock, Poultry and Dairy Business at IDEXX. Based out of Hamilton, Carl manages a team of likeminded individuals that celebrate diversity and inclusion across our communities in their pursuit of enabling efficient and safe production of food and water for all.
Outside of work, Carl can usually be found outside, in, on or more likely under the water. His love of the outdoors, diving and helping others has led him to many corners of the world. Currently he is focused on exploring New Zealand and meeting the great many folks that contribute to our unique and fortunate way of life.
Tony Fransen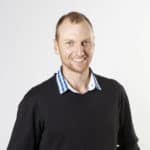 Tony is a born and bred dairy farmer who has focussed professionally on helping farmers understand their environmental and animal welfare responsibilities and identifying options to improve.
His role as the Environment & Welfare Manage with LIC is to ensure we are providing the tools farmers need through genetics, recording systems, herd testing and our other technologies to meet their requirements and progress towards more sustainable farming practices for the future.
Kate Scott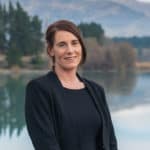 Kate Scott is the founder and Executive Director of Landpro Limited, a planning and surveying company she jointly founded in 2007. Kate has also recently founded GroundHQ, an environmental advisory firm focused on fostering environmental excellence within agri-business. In 2018, Kate was awarded a Nuffield Scholarship, and undertook research on enabling better environmental outcomes in Agriculture.
Prior to the formation of Landpro, Kate and her husband Scott Levings were managing a 200ha irrigated dairy farm at Roxburgh, where both were involved in the day to day operation of the farm. Kate is passionate about the primary industries and the environment and works across a broad range of sectors including dairy, sheep and beef, horticulture and viticulture. Kate and Scott have three sons who enjoy their free-range lifestyle on a Bannockburn Vineyard.
Cain Duncan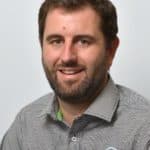 Cain has been involved in the development and delivery of Fonterra's farmer-facing programmes and represented Fonterra and its farmers in the areas of environmental policy and consenting over the 8 years that he has been employed at the Co-Operative.
His current role is Sustainable Dairying Manager for Otago and Southland. He is responsible for the team of Sustainable Dairy Advisors that deliver the on-farm component of Fonterra's sustainability strategy. This includes the rollout of a bespoke Farm Environment Plan service with support to help farmer achieve good farming practice and meet current and future environmental regulations. Cain has been a lead figure in the cross-organisation sustainability programme in the Waituna catchment, which is investing in catchment level solutions to meet future nutrient loss limits. He also plays a key role in representing our farmers through policy, consenting and advocacy processes in Otago and Southland. 
Cain grew up on a farm in the Southland and is currently based out of our Invercargill office.  
Craig Simpson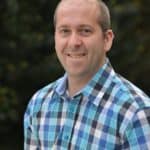 Craig Simpson has a strong passion for the environment, and has a particular interest in collaborative approaches to manage water quality. Craig is based in Mosgiel, and has worked for NZ Landcare Trust for the past six years, and before that worked in a water quality analytical laboratory.
Craig has a National Diploma in Science, Graduate Certificate in Sustainable Management, and a Master's Degree in Water Resource Management.