Join Angela Kershaw and Nicole Gordon from Hamertons Lawyers Ltd, as they discuss what relationship property is and what can happen when a relationship breaks down.
This webinar will cover:
101: What happens when a relationship breaks down – what is relationship property and how is it divided?
Intergeneration farming operations – protecting your farm from a child's relationship break-up:

Constructive Trusts – what are they and why do they arise in farming situations on relationship break-ups so often?
Purgatory – What happens to the farming operation while the division of property is resolved?
Planning – How can we protect against adverse outcomes?
Meet the presenters: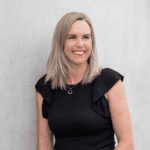 Angela Kershaw heads up the Family and Estates team at Hamertons Lawyers Ltd. She's a deft operator who brings compassion and care to sorting out separations, dividing assets, establishing optimal familial arrangements and supporting families in times of crisis.
Nicole Gordon was driven to specialise in Family and Estates through her passion for helping clients cope with emotionally challenging situations. Nicole especially enjoys guiding clients through all of their legal options, helping identify optimal solutions.