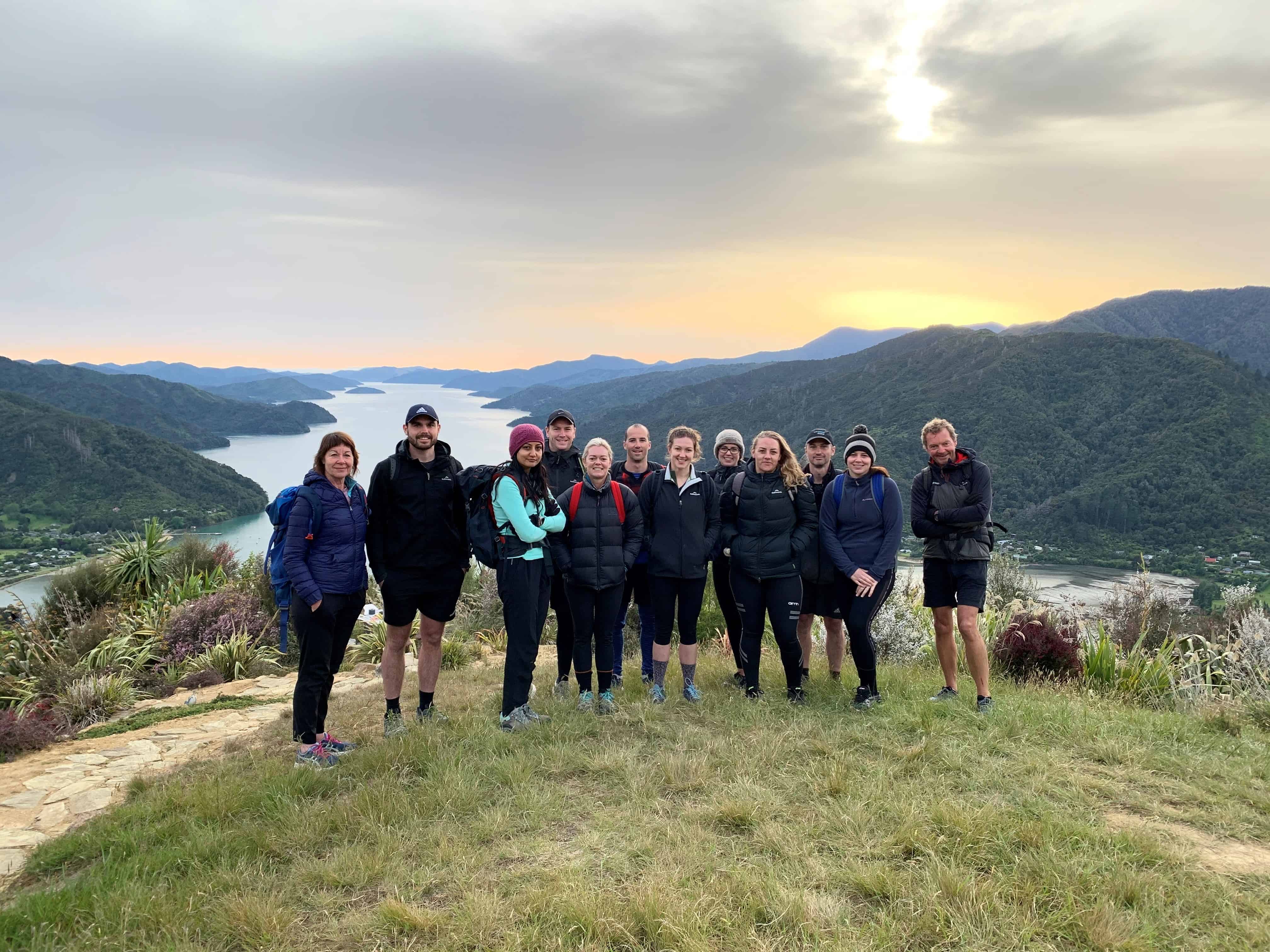 It was nearing the end of the season and this day was an especially hard day, I was packing up the house, that my ex and I had shared together, we were splitting what was his and hers into different trailers.
We had water issues at the cowshed and everything was just getting a little bit to overwhelming, I was trying to keep it all together.
My phone rings, not a familiar number, I answer the call and it's Jules, saying that I had been chosen for the NZ CA Limited The Edge outward bound scholarship, well then and there i just burst into tears. The phone call couldn't have come at a better time, I was so excited to be given this once in a life time opportunity and it gave me something to look forward to in the next coming months.
I classify my self as a type of person that gives anything a go, but that didn't mean I wasn't nervous for what outward bound would bring to the forefront emotionally, physically and mentally.
Before attending the course we had to submit information about our leadership skills and styles and also choose 6 people to rate us on a scale of what they thought our strengths and weaknesses were this was completely anonymous, at the start of the course they gave us a book of our leadership profile and we worked through that for the duration of our course.
hat's what's so unique about "The Edge" every activity that is completed relates back to how you hold yourself as a leader and a team player. It's easy for us to forget about others in the team when we are struggling with a task and I noticed that a lot on outward bound. The activities I struggled with, I automatically only thought about me and was unaware of what was going on around me. The activities I thrived at, I was looking out for others and coached the rest of the team along and supported the ones that were struggling. It taught me a major lesson, to be a great leader you need to stay aware through the good and the tough situations.
The way that NZ CA Limited "the edge" programme has been designed is in 2 parts one in winter and one in summer, having it set out like this solidified the skills we have learnt and holds us accountable to the next part. How many people can say they have been back to outward bound twice!!
The thing I cherished the most was the quiet.
For the duration we were at outward bound we had no access to our phones or emails or contact with the outside world. Wow!!!! How often do we allow ourselves a real break from the constant pressures and anxieties we face on a daily basis, the need to have to answer that phone call straight away or reply to that email at 9pm at night because if we don't we fear everything will fall to pieces.
In the time I was on outward bound, the farm was fine, the cows got fed and the staff were happy and my emails and phone calls had to wait and guess what?! There was no big mess or disaster on my return. It Taught me that things can wait and that sometimes we need to put our time and well-being first. Whether thats switching the phone off on a Sunday to spend quality time with friends and family or making a rule that you don't answer emails after 7pm.
The best thing about outward bound is you never know what your going to do next, for once we weren't in control of our day and time. Most of the time we had no concept what time of the day it was. For the control-freaks in us we just had to let go and go with the flow.
I will cherish my time at outward bound and am thankful for the wonderful accountants I got to know and complete this course with. The skills I have learnt I will carry with me into my future and my list of fears are no longer fears as my comfort zone has grown.
Anyone that gets any opportunity for growth and self development "take-it" you will not regret it and the family and farm will survive without you.
Many thanks to DWN and NZ CA Limited for giving me this awesome opportunity