WHAT SUCCESS LOOKS LIKE for YOU


Allflex and DWN2021 Step Up Together - Taupo
Learn about diversification and other ways to climb the ladder. You'll take home ideas for other ways to invest in your farm and your future, and hear success stories from those who have taken an untraditional path.
PROUD SUPPORTERS OF DAIRY TOMORROW


Workshop panellists
Ben Speedy

Ben Speedy joined ASB as GM Rural in June 2020 citing the opportunity to work with a Bank that is as committed and passionate about the rural industry as he is. Having been born and raised in Hawkes Bay, Ben now enjoys the 'summer safe'
conditions of his small farm west of Auckland.
Prior to joining ASB, Ben was NZ Country Manager for CoreLogic International, the world largest property data and insight company. He also held senior roles at BNZ, including responsibilities for shared services as Chief Operating Officer, Business Transformation, Business Banking and Agribusiness.
Kelly O'Reilly-Ward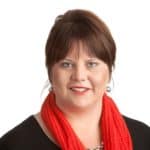 Committed to growth in the rural sector, Kelly is an experienced farm accountant with a passion for the dairy industry.  Having been born and bred on a farm, and now living and invested in a large scale dairy farm, Kelly knows first hand what a farmer's life entails. Kelly has the knowledge, experience, and desire to help and encourage her farming clients to take the next steps in their farming journeys. 
Chloe Walker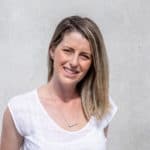 Chloe lives with her husband Matt just north of Taupo with their three young children. After being involved in establishing a number of start-ups in Wellington they returned to manage his family dairy farm in 2013 and now operate two farms milking 2000 cows.  
Chloe is also the co-founder of New Zealand's first brewery to be 100% powered by energy from the earth, The Rogue Bore Geothermal Brewery, which launched in December 2019. 
Passionate about the primary sector, economic development and environmentalism, Chloe is the Deputy Chair of the Tongariro Taupo Conservation Board and sits on the Taupo Business Chamber. 
Chloe has an Honours Degree in International Relations¬ as well as a Bachelors of Commerce in Management & International Business. She is an alumni of the Fonterra Governance Development Programme and is a member of the Asia:NZ Foundation Leadership Network and the Institute of Directors.