Interactive Session


Allflex and DWN2021 Step Up Together - Taupo
Get hands-on with hoof health, robotics and a genetics specialist from LIC. Move through this session full of practical activities and explore each area at your own pace. 
PROUD SUPPORTERS OF DAIRY TOMORROW

Workshop presenters
Stuart Rogers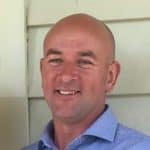 Stuart created and operates, HOOF IT (Waikato hoof trimming). Providing a hoof care service to the Dairy, Beef and Lifestyle farmer. This is a specialist professional service, using the latest concept equipment, products and techniques.
Thus, offering the farmer, the best possible service at a low cost, in a timely manner. (N-I only)
Coupled to the service, we have an online shop, selling directly to the farmer. We offer a complete range of products for the farmer to be able to complete their hoof care, in a safe and easy to use manner. (NZ wide).
For more information go to our website, www.hoofit.nz
Chloe Walker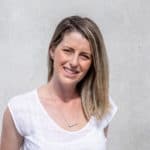 Chloe lives with her husband Matt just north of Taupo with their three young children. After being involved in establishing a number of start-ups in Wellington they returned to manage his family dairy farm in 2013 and now operate two farms milking 2000 cows.  
Chloe is also the co-founder of New Zealand's first brewery to be 100% powered by energy from the earth, The Rogue Bore Geothermal Brewery, which launched in December 2019. 
Passionate about the primary sector, economic development and environmentalism, Chloe is the Deputy Chair of the Tongariro Taupo Conservation Board and sits on the Taupo Business Chamber. 
Chloe has an Honours Degree in International Relations¬ as well as a Bachelors of Commerce in Management & International Business. She is an alumni of the Fonterra Governance Development Programme and is a member of the Asia:NZ Foundation Leadership Network and the Institute of Directors.