CLEAR AS WATER
Allflex and DWN2021 Step Up Together - TaupO
Get a better understanding of the Freshwater Policy. Learn why it's important, where to find the right information and who to talk to, followed by an interactive panel discussion with local councils on what's required from the industry.
PROUD SUPPORTERS OF DAIRY TOMORROW

Workshop panellists
Carl Eden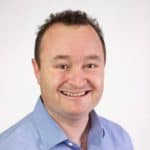 Carl Eden is a father of three and husband who's passionate about water and improving animal health and welfare. Carl qualified as a veterinarian in 1999 and completed his Master of Business Administration in 2016. He is currently the ANZ Regional Manager of the IDEXX Water, Livestock, Poultry and Dairy Business at IDEXX. Based out of Hamilton, Carl manages a team of likeminded individuals that celebrate diversity and inclusion across our communities in their pursuit of enabling efficient and safe production of food and water for all.
Outside of work, Carl can usually be found outside, in, on or more likely under the water. His love of the outdoors, diving and helping others has led him to many corners of the world. Currently he is focused on exploring New Zealand and meeting the great many folks that contribute to our unique and fortunate way of life.
Tony Fransen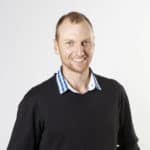 Tony is a born and bred dairy farmer who has focussed professionally on helping farmers understand their environmental and animal welfare responsibilities and identifying options to improve.
His role as the Environment & Welfare Manage with LIC is to ensure we are providing the tools farmers need through genetics, recording systems, herd testing and our other technologies to meet their requirements and progress towards more sustainable farming practices for the future.
Mark Gasquoine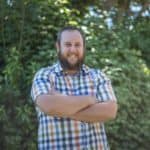 Mark has been at Waikato Regional Council (WRC) for 5.5years and in that time has worked across the organisation in various roles including in farm compliances, rural advisory and engagement and most recently leading the team responsible for WRC rural advisory team who are focused on engagement around Plan Change 1 (Healthy Rivers) and most recently the Essential Freshwater reforms. His current role sees him involved in a lot of the national conversations, particularly those focused on Freshwater Farm Plans (FW-FPs) and digital solutions to farm planning.
Mark grew up on a dairy farm near Matamata and regularly finds himself trying to convince his parents that he isn't a 'complete greenie'. Growing up rurally has allowed him to try to bring a more pragmatic-focus to the raft of changes that farmers are expected to undertake in the coming years.
Melissa Slattery

Melissa leads the DairyNZ Dairy environment leaders as Chair of the Dairy Environment Leaders Forum as well as being a member for the DairyNZ Climate Change Ambassadors. She has recently been appointed as an Associate of Diprose Miller Ltd Chartered Accountants, where she plays a lead role providing strategic planning and governance advisory services.
Melissa and her husband Justin Slattery own and operate a 300 cow, 106ha farm located in Elstow, near Te Aroha in the Waikato. As a Chartered Accountant she holds a Business Management Degree from the University of Waikato.
Her and Justin's farming journey took them to Canterbury Sharemilking. While in Culverden they entered and Won NZ Sharemilker/Equity Farmer of the Year title in 2015 for the Dairy Industry Awards. Melissa is now a former regional leader for the Canterbury/North Otago Dairy Industry Awards and former chair of the North Canterbury Rural Business Network.
Melissa has 3 sons aged 6 to 1 years and enjoys biking, camping and a bit of social netball.
Richard Allen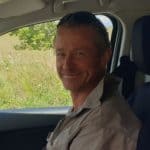 Richard has been employed at Fonterra for 11 years in a variety of farmer support, on farm programme development and farmer advocacy / policy roles. For the past 4 years he has been Environmental Policy Manager responsible for Fonterra input in to regional policy processes that affect Fonterra farmers. Previously Richard worked for the Waikato Regional Council and was owner / operator of a King Country medium hill farm running beef cows, sheep and deer.
Alison Worth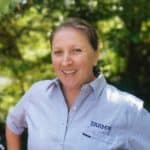 Alison Worth is the environment lead at FarmIQ. Being based in the Waikato and influenced by local policy and sensitive catchments has enabled her to support and guide farmers all over New Zealand to make sense of,  and get started on their FEP journey in a way that provides ownership and reward. Alison is fluent in farm, policy and science languages, helpfully translating between them to provide balanced and informed advice tailored to each farm business she works with. 
Michael Joyce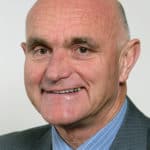 Michael is a Dairy Farmer and Dairy Farm Consultant in South Taranaki. He has been a Taranaki Regional Councillor since 2007 and is also a trustee for Wild for Taranaki, Dairy Trust Taranaki and Taranaki Community Rugby Trust. In Michael's spare time he enjoys cycling and tramping.
Ric Balfour

Ric Balfour has had a long professional career in resource management. Ric has formerly worked as a forest ranger with the New Zealand Forestry Service, as a director of forestry education with the Oregon Forest Resources Institute, as a lecturer with the Ecoquest Education Foundation, as a kiwi coordinator for Thames Coast Kiwi Care, and as a parks and facilities officer for Thames Coromandel District Council.
Ric has a Diploma in Parks and Recreation Management and a Master of Science (Forest Resources). Ric is based in Thames and commenced employment with the Trust on 12 October 2020.