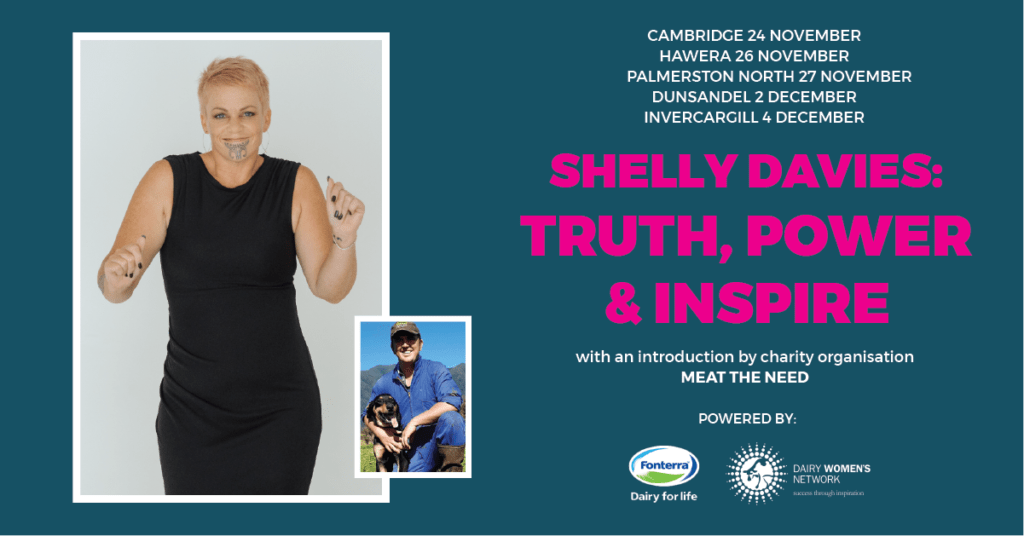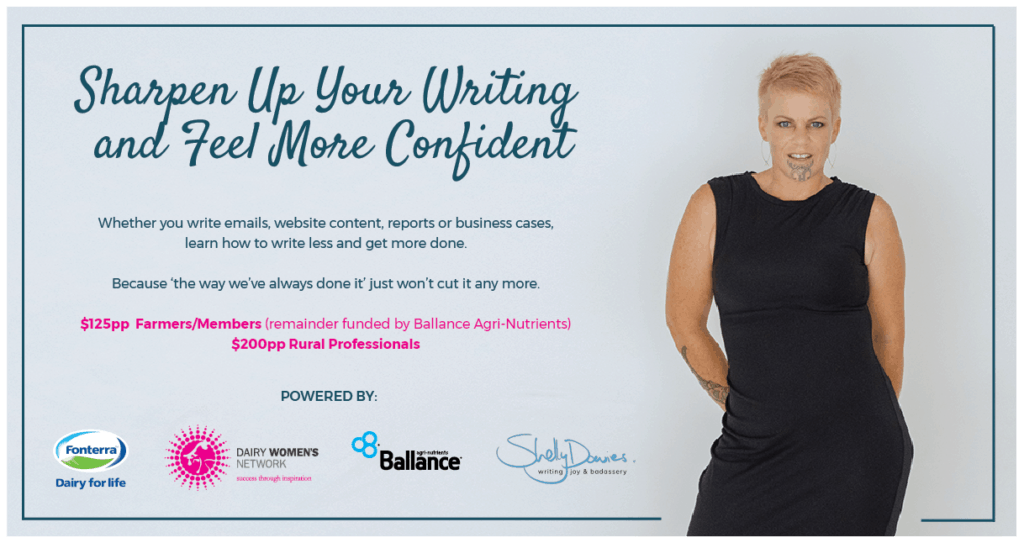 HOW DO YOU CHOOSE TO SHOW UP TO LIFE?
Join us for dinner, and let Shelly Davies rock your world as she shows up in a way that's uniquely hers and pretty irresistible: with vulnerability and authenticity.
From farmer's wife and school teacher, through divorce, a dead husband, and single-motherhood, she's learned to embrace living with depression, addressed obesity head-on, she parents adult children through addictions and mental health and regularly wants out of that – but keeps going anyway.
Grab the men and women who need to feel powerful in their own life, prepare your best "I'm not crying, you're crying" face, and maybe pop on your pee-proof undies, because the belly-laughs are strong in this one.
A representative from charity Meat the Need will give an introduction to their organisation on the night. 
Our Truth, Power & Inspire Roadshow is supported by Fonterra.
REGISTER FOR AN EVENT NEAR YOU:
SHARPEN UP YOUR WRITING AND FEEL MORE CONFIDENT!
Whether you write emails, website content, reports or business cases, learn how to write less and get more done.
Because 'the way we've always done it' just won't cut it any more.
$125pp Farmers/Members (remainder funded by Ballance Agri-Nutrients)
$200pp Rural Professionals
Tickets are limited.
REGISTER FOR AN EVENT NEAR YOU: