Events
Purchase Price Allocation Rules
Tuesday 13 September – LIVE WEBINAR
On 1 July 2021 new rules came into effect in relation to how the price is allocated between different classes of assets when those assets are bought and sold. The sale and purchase of farms and other productive assets often involves the sale of multiple different types of assets at high value consideration, and in such cases the new rules will apply.
Understanding what to do to comply with the rules is important as not doing so can result in higher tax costs for you.
Join Michael O'Hagan from Hamertons Lawyers Ltd and Craig Savage from Focus Chartered Accountants, as they discuss:
What the rules are
Why they have been introduced
What you need to ensure that you don't get caught out
Meet the presenters: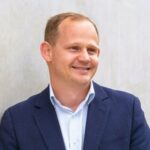 Michael O'Hagan hails from the town of Paeroa in the Thames Valley.  He started his career in 2010 working as an in-house legal counsel for a District Council in the Waikato, before joining Hamertons in 2013 and returning again in 2018 after some time away working for a law firm in Rotorua.
Michael offers years of experience working in local government and regional law firms.  His expertise covers property, rural and commercial conveyancing, commercial structuring and financing, local government matters, and knowledge of a wide range of private client work.
Whilst Michael grew up a "Townie", both sides of his family were farmers and he spent many of his school holidays on a family farm at Glen Murray.  Michael enjoys working with his rural clients and wishes he could bring his gumboots to work more often!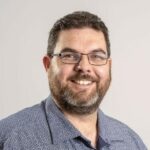 Craig Savage was born and bred in Hamilton. After stints overseas in Perth and Edinburgh he spent several years in Wellington working as a Chartered Accountant before making the move to Whakatane in 2018. He became a Director of Focus Chartered Accountants in December 2018.
Throughout his career Craig has relished getting alongside his clients, getting to know them and their businesses in detail. He loves working with SME businesses where the decisions that are made have real and noticeable impacts on the owners, their families and staff – there is nothing better than helping people achieve their business dreams!
Craig has experience working with all kinds of business, and particularly enjoys working with property developers, construction and trades clients. Craig does see himself as a 'GP of the accounting world' and is happy to work with any client.
We're sorry, but all tickets sales have ended because the event is expired.
September 13, 2022




12:30 pm - 1:30 pm