Breakfast and Boat Cruise
Allflex and DWN2021 Step Up Together - Taupo
Relax the morning after conference with breakfast and a boat tour. Hosted by Chris Jolly Outdoors, we'll hear from a guest speaker while visiting the Māori rock carvings on Lake Taupo and taking the time to explore an important piece of the beautiful Taupo region. Breakfast included in ticket price.
Optional to attend. Cost $80
Guest Speaker
Sarah Martelli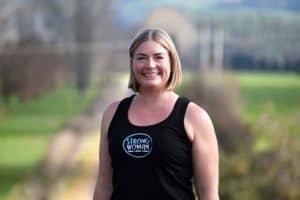 Reporoa based, Sarah Martelli who, just a few years ago, battled a rare gynaecological cancer and currently lives with arthritis.
After undergoing chemotherapy and putting up the fight of her life, Sarah knew that she needed to become the strongest version of herself.
In 2017 Sarah launched 'Strong Woman', an online member community with a focus on healthy living, and has now supported hundreds of women from across the country. 
Knowing there is no such thing as a quick fix, Sarah gives members the tools they need to take control of their own health and wellness, with the support of an amazing community of inspiring women.
A qualified personal trainer and health coach, Sarah invites women to step up and become the strongest version of themselves.  
Sarah will be sharing her own inspiring journey with us all, along with her top nutrition, movement, and goal setting tips, to help you become the strongest version of YOU.