Financial success - Where to invest?
Allflex and DWN2021 Step Up Together - ashburton
Learn about diversification and where to invest in your farm and your future, on and off the farm, with an interactive panel discussion. Ask our on-hand experts any questions to take home the information you need.

PROUD SUPPORTERS OF DAIRY TOMORROW


Workshop panellists
Ben Speedy

Ben Speedy joined ASB as GM Rural in June 2020 citing the opportunity to work with a Bank that is as committed and passionate about the rural industry as he is. Having been born and raised in Hawkes Bay, Ben now enjoys the 'summer safe'
conditions of his small farm west of Auckland.
Prior to joining ASB, Ben was NZ Country Manager for CoreLogic International, the world largest property data and insight company. He also held senior roles at BNZ, including responsibilities for shared services as Chief Operating Officer, Business Transformation, Business Banking and Agribusiness.
David Seath
David has been a director and shareholder of Brown Glassford since April 2014.  He grew up in the small farming community of Orini in the Waikato where his parents had a dairy then bull beef fattening farm, and completed an Accountancy degree and Rural Valuation diploma at Massey University in 1992.
Since then David has worked in a number of banking and accounting related roles both in NZ and overseas. After returning from overseas in 2000, David spent 10 years with a major New Zealand bank, initially in corporate head office accounting/business analyst roles, then for 7 years in a number of senior roles in the rural banking sector based in the Waikato. David is a member of the NZ Institute of Chartered Accountants and the NZ Institute of Primary Industry Management.
Jeremy Savage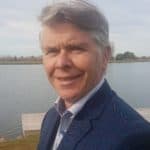 Jeremy's professional focus is on the dairy sector. He has developed monitoring systems with clients focused on turning grass into milk into profit. He consults in Canterbury, Southland and Tasman areas for Macfarlane Rural Business (MRB).
Since 2018 Jeremy has been supervising LUDF (Lincoln University Dairy Farm) and has played a key leadership role in presenting on behalf of the South Island Dairy Demonstration Center.
Jeremy and wife Rachel own in a 360-cow family farm in Golden Bay.  Jeremy and Rachel reside in Ashburton with their two sons.
Roseanne Megaw

Roseanne is a mum to two little farm boys and wife to Eldon. Together they contract milk 1,200 cows near Rangitata. They are currently in their third season running their own business. 
The Megaws are relatively new to the concept of diversification, with Eldon a builder by trade and Roseanne working in early childhood, but dairy is where their hearts are. After a number of years of working and saving, they bought their first rental property in Christchurch, and have since bought 3 more with plans to have a fifth by the end of 2021.
They also have a share in a commercial property in Auckland, shares in the NZ stock market, Roseanne still teaches early childhood a few days a week, they have a direct sales business and they have just started to dip their toes into crypto-currency.
Henry Bolt

Henry grew up on a dairy farm in Putaruru, in South Waikato, and left school at 15 1/2 to pursue a career in dairy farming. Henry met his wife Erin, also from Putaruru, when he was 20. Erin was farming at the time and her father was in the forestry industry. With their three children they have progressed through the farming industry, moving from contract milking at 17 to 50/50 sharemilking in the North and South Islands. They have owned their farm in Rangitata, South Canterbury since 2015.