At MSD Animal Health, we have a vision for the dairy industry that is strong, robust and world-leading. And a major part of the strength of that industry – happily recognised these days – are the dairying women. So we are very pleased to support the Dairy Women's Network.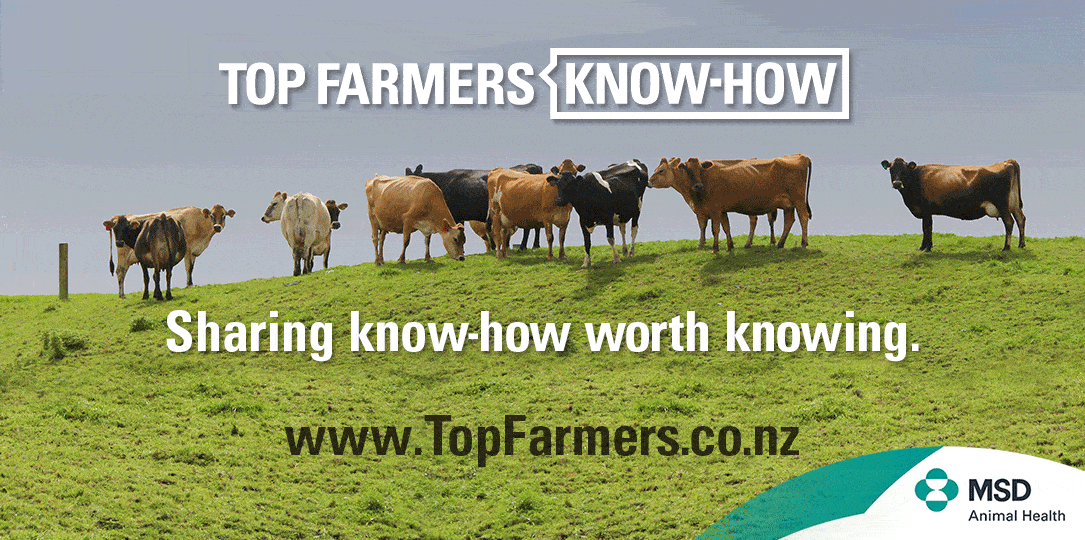 KNOW-HOW WORTH KNOWING
Top Farmers Know-How is a reference library of industry best practice for some key animal health management areas. This is an investment from MSD Animal Health to help farmers succeed by helping fine‑tune systems that may not be working as well as you like.
MSD Animal Health is a global, research-driven company that develops, manufactures and markets a broad range of veterinary medicines and services. Both locally and internationally we are dedicated to research and development that makes a real difference to animal health.
We offer one of the industry's most innovative portfolios, spanning the prevention, treatment and control of disease in all major farm and companion animal species – products that help veterinarians, farmers and pet owners care for their animals.
Some of our products are manufactured here in New Zealand, whereas others are manufactured in dedicated plants in other parts of the world.  Many of New Zealand's leading dairy farmers and veterinarians choose MSD's quality products to maximise the health and productivity of dairy cattle in their care.
MSD has developed many market leading products and practices in the New Zealand dairy sector.
Many of our brands are familiar and well recognised on dairy farms through the country, and include brands such as Cepravin® dry cow therapy, Rotavec® Corona calf scours vaccine, and Bovilis BVD® – the leading BVD vaccine available in New Zealand.
The influence of women in the rural sector is important and vital. We recognise that when the industry can become involved and support active initiatives alongside strong networks like the Dairy Women's Network, that we can build a stronger and healthier community.
Our wider team of field based managers and veterinarians look forward to meeting you in the coming months, and being involved in your success now and in future years.
To enter the MSD Animal Health website, click here.